About Us

LRD Diagnostic Ultrasound Service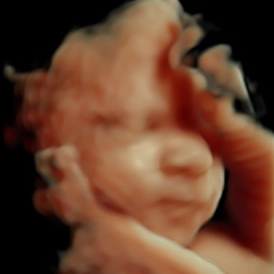 Welcome to Scanbabies. 3D Ultrasound, 4D Ultrasound and other Ultrasound Services Provided by Lance Dursi for Pregnancy Patients in San Jose.
Having a family is one of the most important and life changing experiences that a couple can embark on. To see your new baby on 3D Ultrasound or 4D Ultrasound while still in the womb offers an expectant couple the peace of mind that their new baby is thriving, as well as the bonding that can be experienced during a well performed, professional ultrasound performed by renowned Lance Dursi.
Besides Lance Dursi's 35 years of professional services to the community, these are many of the things that set our ultrasound service apart from the "boutique" ultrasound services that have been popping up in recent years. As an extension of LRD Diagnostic Ultrasound, a reputable and established service in the San Francisco area operated exclusively by Lance Dursi, our service has proven the test of time, having offered one of the most personalized and professional ultrasound services available in the San Jose.
Here at Scanbabies we feel that every baby is a special gift. This philosophy is evident in every aspect of our 3D and 4D ultrasound service, from the pleasant and well trained staff, to our spacious ultrasound suite. To experience a Scanbabies ultrasound scan is very much like having your own personal specialist sonographer or ultrasound technician.
Just like the excited expectant parents who visit our office, Lance Dursi and staff want only the best for your baby and pregnancy. This is why we are proud to have Lance, a Registered Diagnostic Medical Sonographer, as the only person that is entrusted with providing the type of ultrasound service that only 35 plus years of experience can offer.
Image © 2015 Lance Dursi